Choctaw Legacy Wrestling Camp--- May 31st-June 3rd $ 130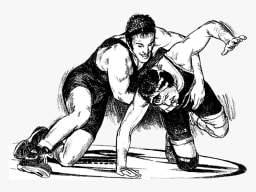 2022 Choctaw Legacy Wrestling Camp
Date: May 31st-June 3rd
Time: 9 a.m.-2 p.m.
Location: Choctaw High School Activity Center
Cost & Registration: $ 130
T-Shirt and Lunch from Pelicans will be Provided...
Grades: K-12 (Boys & Girls)
FOR MORE INFORMATION CONTACT:
BENNY COLEMAN:
BCOLEMAN@CNPSCHOOLS.ORG
THERESA COLEMAN:
405-306-3957
Instructors Include:
Colt Newton
Gabe Johnson
Zane Coleman
Coach James
Joel Flaggert
Josh Cruzan
Becka Leathers
Peyton Hand= State Champion!!!!
Choctaw Wrestlers Final Standings
| | |
| --- | --- |
| Shaun Muse | Runner-Up (138) |
| Corey Monroe | Third Place (220) |
| Peyton Hand | State Champion (107) |
Choctaw HS Wrestling: District Champs!!!!!!!
For Questions about CHS Wrestling - Please contact Coach Coleman
For Questions about CNP Wrestling- Please contact Coach Hawk
CNP Wrestling is using the The TeamApp for Parent Communication.
Search for Choctaw MS Wrestling and get all the updates for CNP Wrestling this Season..